On the 9th September 2019, Infospectrum held its annual forum and networking event in London, with talks covering
topical issues in shipping and commodity risk management.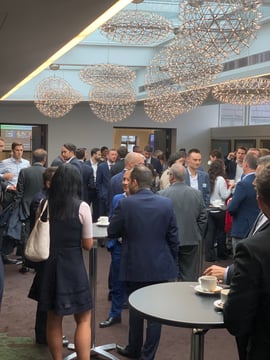 We welcomed over 100 participants to our London Counterparty Risk Forum, providing attendees with an opportunity to hear from six different speakers on some of the most pressing issues in the shipping industry at the moment.
Discover what our industry experts covered at the forum by downloading the slides from the talks.
If you're looking to learn more about macro issues such as the performance of shipping sectors and the wider global economy, or more micro detail such as sanctions compliance rules, and the financial performance of major liner operators and more, this pack is for you.
Topics in this pack include:
"Freight Markets Overview"

"Global Economy Macro Outlook"

"On the Final Straight to 2020"

"Sanctions in Shipping - What might constitute a sanctions breach"

"Overview of the top liner operators – financials and strategy"